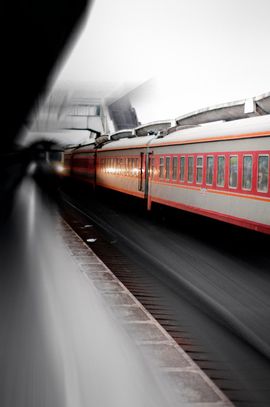 A Tangerine Tango Train
Rummaging through my library, I found this picture of an Orange highlighted train and said to myself this matches this year's color of the year and I'm liking it.
Pantone 17-1463

Energize interior spaces with Tangerine Tango patterned home accessories. Pillows, bedspreads and tabletop accessories in this high-impact hue add spice to any room. Or incorporate Tangerine Tango appliances and personal electronics for an unexpected pop of color. Looking for an inexpensive way to perk up your home? Paint a wall in Tangerine Tango for a dynamic burst of energy in the kitchen, entryway or hallway.
http://www.pantone.com/pages/pantone/category.aspx?ca=88